Company bets on technology to promote health coverage in Africa
---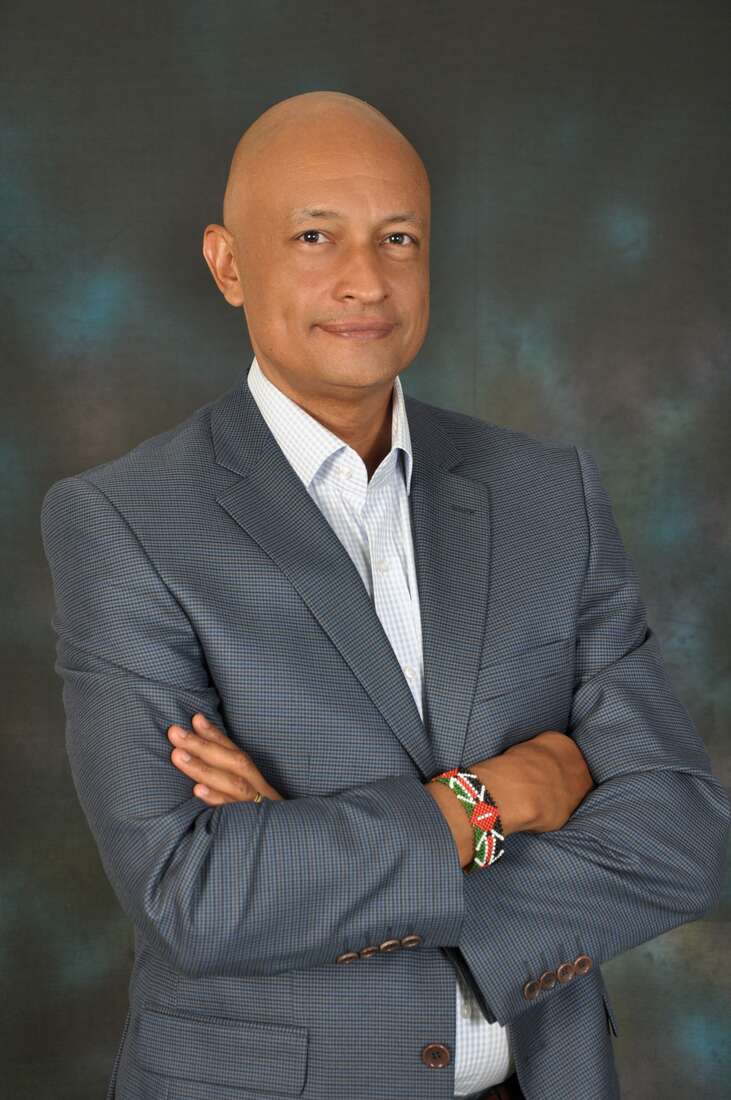 Technology

Company bets on technology to promote health coverage in Africa
Thursday, June 30, 2022

Medbook, a Nairobi-based digital health services provider, is set to expand its operations in the African market after Zep-Re, commonly known as the PTA Reinsurance Company, acquired a 30% stake in the company this week, thus becoming the main shareholder.
Medbook is optimistic that the new funding will help it reach new heights and better serve large insurance companies and hospitals by strengthening their digital infrastructure. He also sees it as a key catalyst for driving innovation, skills development, capacity building and job creation.
"Innovative strategies such as digital health will provide a solid foundation for achieving the ambitious universal health coverage in Africa. However, successful scaling up faces several challenges on the continent, such as funding," said Ms. Hope Murera, CEO of Zep-Re.
"We believe our partnership will unlock Medbook's growth potential for large-scale deployment in Africa."
Medbook will also benefit from its other investor, German development finance institution Deg, which provides funding from its scaling program that supports innovative business models with high development impact.
This is particularly prevalent with regard to the inherent access to quality health care in Africa. Collaboration between health, information and communication technologies and investors remains essential to improve access to health care and achieve universal health coverage.
"We are delighted to close this investment with ZEP-RE and DEG, and we are confident that their investments will promote digital inclusion by improving access to reliable and reliable health management and complaints management systems. quality for insurance companies and hospitals," said Dr. Polly Okello, CEO of Medbook.
Petra Kotte, Head of Deg's German Banking and Commercial Division, said Digital Business Africa is seeing a significant acceleration in the digital transformation of healthcare and the time has come for financiers to support the ecosystem.
"We want to improve the entire healthcare value chain, from patient to doctor and from hospital to (re)insurance. Service with a web-based digital data platform contributes to a more efficient healthcare and insurance industry," he noted.
Medbook runs Mediclaim, an end-to-end insurance claims management software solution that enables healthcare service providers to efficiently process health insurance claims and insurance companies to receive claims in real time.
Submitting and processing claims using Medbook is paperless, greatly reducing the costs of submitting claims, which could also result in lost claims. The software relies on machine learning to detect incidents of fraud that have plagued the medical insurance industry.
It has also developed Med360+, an online health management system that can be used in clinics, private practices, health centers and large hospitals to manage the entire patient journey, from registration to the exit.
Currently, it has been rolled out to over 250 health facilities across Africa.
Medbook said its operations are user-centric in that patients locate doctors and medical facilities closest to them, book appointments, access their health records and track their medical journeys at Medapp help which is integrated with both Mediclaim and Med360+.
The company was established in 2014 as a joint venture between iLabAfrica-Strathmore University and Dr. Polly Okello, who was among the pioneers of the digital transition of healthcare in Kenya.
Since then, Medbook has evolved into a leading provider of digital healthcare and insurtech solutions, providing claims management systems to insurance companies and hospital management systems to hospitals. He said his services are used by more than 250 hospitals and 3 million people in Africa.
According to the Kenya Healthcare Federation, the digital health domain consists of 41 registered e-health providers that offer diagnostics, prescriptions, surgical pre-assessments, ultrasounds, crowdfunding, pharmaceutical e-commerce, insurance, doctor-to-doctor consultations and medications. online learning.
Some of them are targeting Nairobi, Mombasa, Kisumu and Nakuru counties, cutting off 70% of Kenyans who live in rural areas from their services.
Last year, the KMPDC approved 20 hospitals to deploy digital health services under Covid-19 containment measures, but all operate from urban centers where internet connectivity is strong enough to allow clear video conferencing. .
According to the World Health Organization (WHO), eHealth holds great potential to reduce diagnostic variability as well as improve clinical management and healthcare service delivery worldwide by improving access , quality, efficiency and profitability.
"Digital health can help traditionally underserved communities – those in remote or rural areas with few health services and personnel – because it overcomes the barriers of distance and time between healthcare providers and patients."
Across Africa, the challenges posed by the Covid-19 pandemic have accelerated the creation, testing and adoption of digital health solutions in Africa, according to data from a 2021 study.
The survey, Meeting In The Middle, conducted by Vodafone, Vodacom, Safaricom and Caribou Digital reveals that 41% of Internet users in Africa regularly use their mobile phones to seek health information.
The report reflects a health sector on the right path to transformation, with opportunities to improve health outcomes at lower cost, indicating that 75% of African countries have a digital health strategy in place.
"There are a record 180 digital health start-ups in sub-Saharan Africa. Covid-19 is playing out within a digital Africa: accelerating demand, testing digital health strategies and plans, and digital access and health issues," the report read.
Research has shown consistent positive cost benefits of smartphone health interventions – with a study of peer-reviewed RCT results showing that 100% of eHealth interventions in Africa had positive cost benefits.
Along with the growth of formal government digital health strategies, the informal use of digital health services and applications has also increased.