Omicron hospitalizations 'remain low', says South Africa's Department of Health
---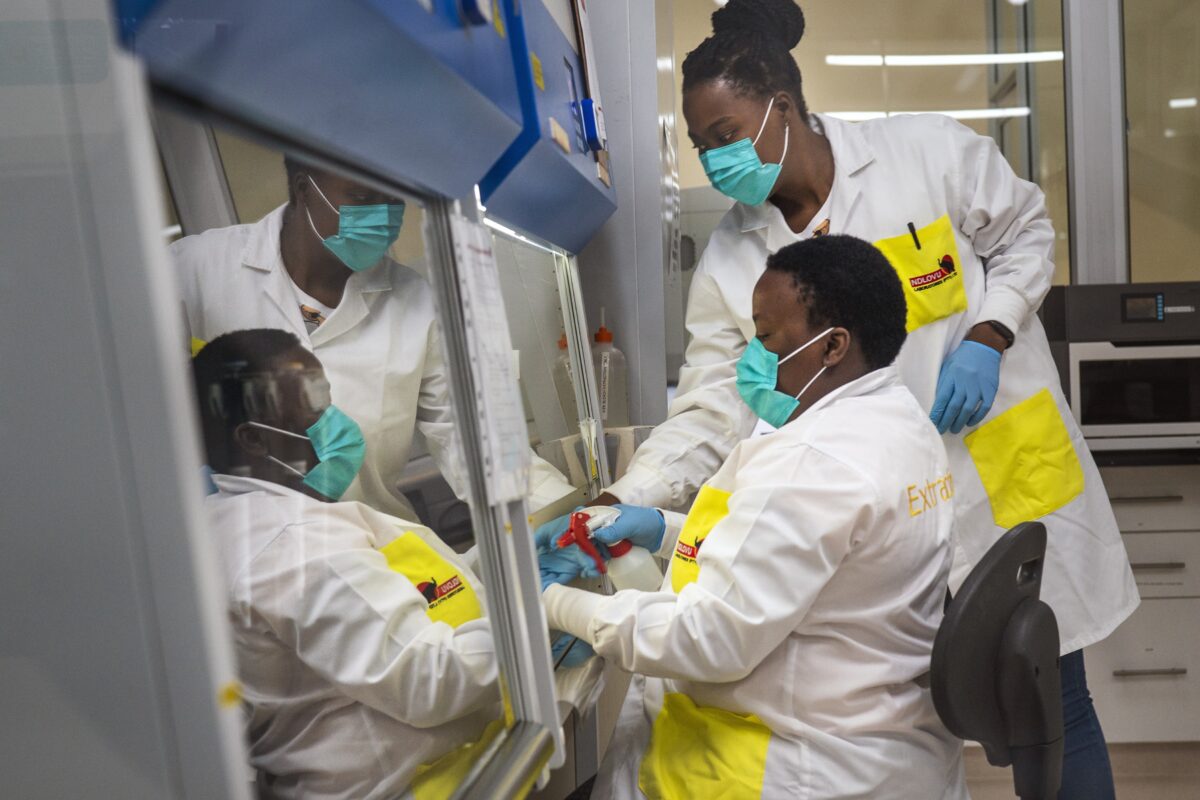 South Africa's Department of Health said on Thursday that Omicron COVID-19 deaths and hospitalizations remain relatively low despite global panic and new government mandates.
"According to scientific studies, this virus is spreading faster than in previous waves, but the rates of hospitalizations and deaths remain relatively low," according to a Press release from the South African Department of Health.
Health Minister Joe Phaahla has told South Africans they should apply reasonable security measures and avoid so-called "super spread" events. The variant, he added, should not prevent people from enjoying a "Merry Christmas and prosperous New Year celebrations".
His comments contrast with those of the UK authorities. Since the first cases of Omicron were detected on November 27 in Britain, British Prime Minister Boris Johnson imposed stricter restrictions earlier this week and warned that the variant could overcome the immune defenses of those vaccinated.
One Omicron-related death has been confirmed worldwide. Johnson announced the variant's only fatality earlier this week, saying the fatality occurred in the UK, although few details were provided.
On Thursday, the French government announced it would tighten restrictions on travel from the UK, essentially banning all non-essential travel.
"People cannot travel for tourism or business reasons," the government said in a statement, noting that UK government officials have said the country will face "a tidal wave" of new infections due to the Omicron variant.
All arrivals from the UK will need to provide negative PCR or antigen tests taken within the previous 24 hours now. They will have to be quarantined in France for seven days or 48 hours if they can produce a new negative COVID-19 test, the statement said.
"All travelers from the United Kingdom must register before their departure on a digital platform allowing them in particular to give the address where they will stay in France", indicates the press release. The quarantine requirement will be monitored, he added.
The World Health Organization (WHO), which drew criticism for naming the variant Omicron instead of "Xi", said on Sunday that preliminary results from South Africa suggest Omicron may be less serious than the Delta strain.
The UN agency noted at the time that all reported cases in the Europe region were mild or asymptomatic, but the WHO warned that it is still unclear to what extent Omicron may be inherently less virulent. .
Earlier this week, South Africa's Department of Health said it was unable to say for sure if any of its deaths from COVID-19 were caused by Omicron, as deaths n were not broken down by variant.
Reuters contributed to this report.