Promoting peasant seeds in West Africa – Young farmers
---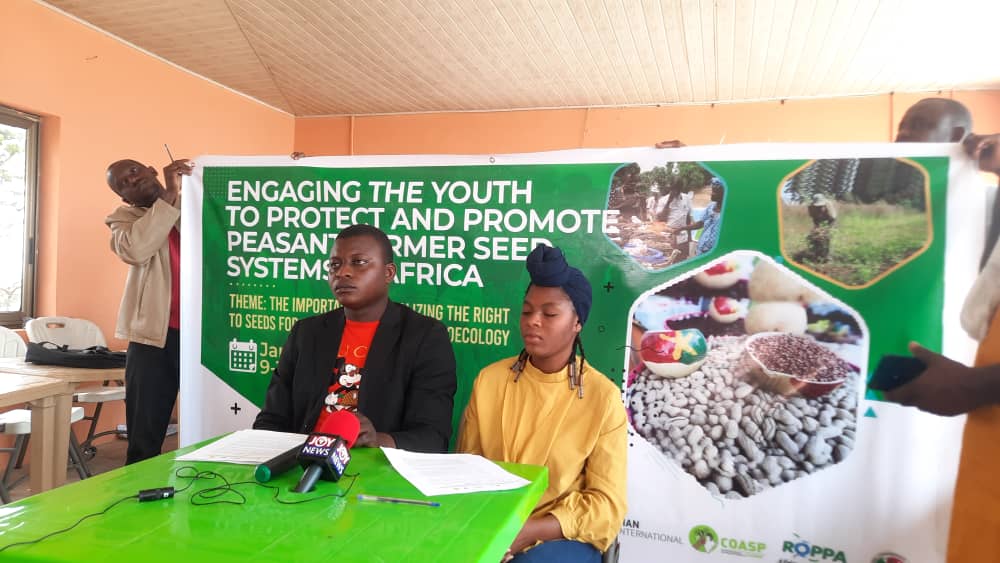 Young peasant seed producers in West Africa called on authorities to engage young people to protect and promote peasant seed systems in Africa for sustainable development.
A representative of the West African Network of Farmers and Producers [ROPPA]Leila Werem noted that there were many issues regarding the promotion of peasant seeds, hence the need for young people to be educated on the importance of having their own peasant seeds used and promoted in Africa.
Miss Leila Werem underscored the need to use and promote peasant seeds of all kinds in West Africa as it is the right thing to do and peasant seeds are natural and better than the duplicate ones being promoted .
"We want our own peasant seeds to be used and valued because it is the right way to go and it is natural," Miss Leila Werem.
She said efforts by young farmer groups to promote peasant seeds are showing positive results but need urgent attention from authorities across West Africa.
One of the coordinators, Kofi Adjawlo, urged farmers to instead focus on using natural manure like animal dung instead of using fertilizers on their farms.
According to Kofi Adjawlo, the use of chemical fertilizers on crops becomes dangerous for human health and must be seriously considered by the authorities.
"It is necessary that we get into the habit of using natural and animal manure instead of fertilizers which are dangerous for our health," Mr. Kofi Adjawlo said.
Mr. Adjawlo noted that the program aims to equip young people with the required skills on best farming practices in West Africa.
The workshop was also used to issue statements on the rights of the peasant seed system read by one of the participants.