South Africa: Health in the Eastern Cape – New plans to get chronic disease drugs to people in rural areas
---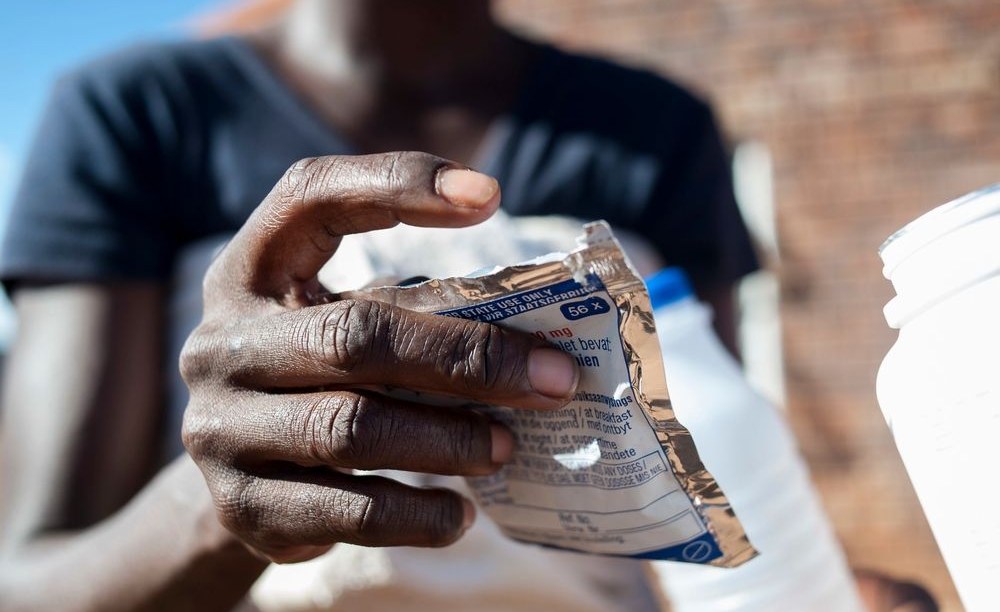 Having woken up around 5 a.m. to come to the hospital to collect her medicine, sixty-nine-year-old Gogo Nophumzile Cwane hoped to be among the first patients to arrive. But, to her dismay, she finds dozens of other people ahead of her already queuing and sitting on the benches in the waiting room. Cwane has no choice but to join the queue and settle in for the wait.
On a hot summer day, Spotlight sat down to listen to stories of frustrated gogos (grannies) and mkhulus (grandfathers) queuing to collect their chronic medications at the city's busy All Saints Hospital rural area of ​​Ngcobo in the Eastern Cape. We then asked the provincial health department about its plans to provide chronic disease medication to people in rural areas.
Want home delivery
"It normally takes me two to three hours before I can get treatment. But I have no choice but to be patient because I need medicine to survive," says Cwane, who has diabetes and diabetes. high blood pressure.
Back in the village of Lower Gqaga, about 40 kilometers away, she had to walk a kilometer to catch a taxi to town and then another to the hospital. "My ankles still hurt from sitting in the back of a bakkie," she says. "The transport system here is really bad. When it rains it becomes a nightmare and I can't pick up my medicine."
In most rural parts of the Eastern Cape, bakkies are often used as taxis to transport people.
Shaking her head, Cwane tells Spotlight that the R100 transport money she spends every two months to come to the hospital really should be for her errands.
"I'm looking forward to the day when my meds are delivered to my doorstep so I don't have to go through this daunting experience. They keep warning us about COVID-19, but if they want to reduce the risk of getting it, so they have to make sure we don't stay here in such large numbers," she says, holding her lunch box she brought for the wait.
"A huge challenge"
Gogo Nozukile Gwangwa, 61, is also patiently queuing. She says that in the past 12 years, since being diagnosed with diabetes and heart disease, her life has never been the same.
Pulling out a handkerchief to wipe away the sweat, she says access to medicine remains a huge challenge. Roads, she says, are a nightmare in Tsalaba village and recent flooding in the Eastern Cape has meant her village is often isolated.
"There are days when I cannot collect my medication due to lack of transportation. This is a problem that needs to be addressed. Lives are lost due to a situation that could have been avoided. This is as simple as fixing roads and providing mobile clinics so people don't have to travel long distances to get medical care," she says.
Vusikhaya Thekwana (66) echoes his concerns. He says he wakes up at 5 a.m. on days when he needs to pick up his medication. "Queues can be long and you have to be an early riser. I'm staying in a remote village and have to make sure I'm here on time," he says.
A report released in September last year by the community health care watchdog group Ritshidze painted a picture of widespread understaffing in health facilities across the province, which they say is contributing to d longer waits and overstaffing. 54% of people living with HIV surveyed by Ritshidze in the province said they would like to pick up ARVs closer to home. Although the report recorded a demand for more collection points closer to people's homes, satisfaction with current drug collection options was high.
The Ritshidze report highlighted the benefits of giving people enough chronic medication for three or more months at a time – which, among other things, means they have to travel less often to pick up medication.
CCMDD in the Eastern Cape
Yonela Dekeda, acting communications manager for the Eastern Cape Department of Health, says the department is working tirelessly to ensure the drugs get to people, especially the elderly.
As in most provinces (the Western Cape has a slightly different system), the Eastern Cape uses the Centralized Chronic Medicines Dispensing and Distribution (CCMDD) system. In theory, this system should allow people to collect chronic medications for conditions ranging from diabetes and heart disease to asthma and HIV from private pharmacies and other collection points closer to home so that they don't have to walk long distances and queues. for hours in clinics. (Spotlight published an article last year assessing the state of the CCMDD program.)
Dekeda says 282,303 people are currently receiving chronic medication through the CCMDD program in the province. "This program has seen a steady increase in the number of patients, for example, between 2019 and 2020/21 there was an increase of 8,247 patients while in 2020/21 the program saw a notable increase of 13 218 patients, in addition to maintaining clients already enrolled in the program," she says.
"According to the Annual Performance Plan, the target for the end of 2020/21 was to have 300,000 patients enrolled, but the program has reached 282,303 patients," she said. "The COVID-19 pandemic continued to negatively impact the program due to fewer clients visiting facilities and therefore prescription collection. This negatively impacted the number of active patients "Despite the easing of travel and curfew restrictions, the remnants of those restrictions earlier in the year were still felt in the program."
According to Dekeda, the 796 facilities that participate in the CCMDD program in the province are used as pick-up points for clients who are in close proximity to the facility or who choose not to take medication outside. She explains that "the difference, however, is that they are then expedited through the healthcare facility."
Dekeda says there are 210 external pick-up points (not in public health facilities). "In order for a facility to be a pick-up point, it submits an application form in the district it is located in. Applicants are assessed against an established standard and if found eligible, they are registered in the central government supplier database (CSD).This facility is then contracted by the National Department of Health.CCMDD patients in that locality are informed of the existence of such an external pick-up point and given the option to choose it as a pick-up point," Dekeda explains.
Bike deliveries and other planned improvements
According to Dekeda, a bicycle delivery service has been introduced under the CCMDD program in some districts, including Sarah Baartman. This involves couriers who transport drug kits from facilities to people's homes. She did not say how many people in the province receive home deliveries of chronic medications in this way.
Dekeda says the province also plans to engage nonprofits and churches to help make the drugs available closer to people's homes.
"The Methodist Church was the first to be registered in OR Tambo district. In addition, the plan is also to engage NPOs that have local capacity and businesses in rural areas that meet CSD criteria. In addition, the program uses membership clubs where pick-up points cannot be established. There are external pick-up points that are closer to where people live. This is in all neighborhoods," she said.
Dekeda also says the ministry is rolling out the "Synchronized Health Communication" (SynCH) system in facilities providing CCMDD services in all districts of the province. "This software automates the CCMDD process that enables the instantaneous transmission of CCMDD medication prescriptions from healthcare facilities to CCMDD pharmaceutical service providers for the dispensing and distribution of medication packs to patients," she explains.
President Cyril Ramaphosa, in his State of the Nation Address earlier this month, acknowledged that while roads and bridges provide access to social services such as health care, millions of South Africans in rural areas still have to brave overflowing rivers to reach clinics and hospitals. He also underlined: "The COVID-19 pandemic has clearly demonstrated [that] the health of a nation is inextricably linked to its economic progress and social development. We will therefore continue the work in progress to ensure universal health coverage for all in the country, regardless of their ability to pay. »
But those words offer little comfort to people like Thekwane.
"The government just needs to talk less and do more and bring health services closer to the elderly. We need more clinics and hospitals in our villages now," says Thekwane.