South African youth tackle coal and the climate crisis
---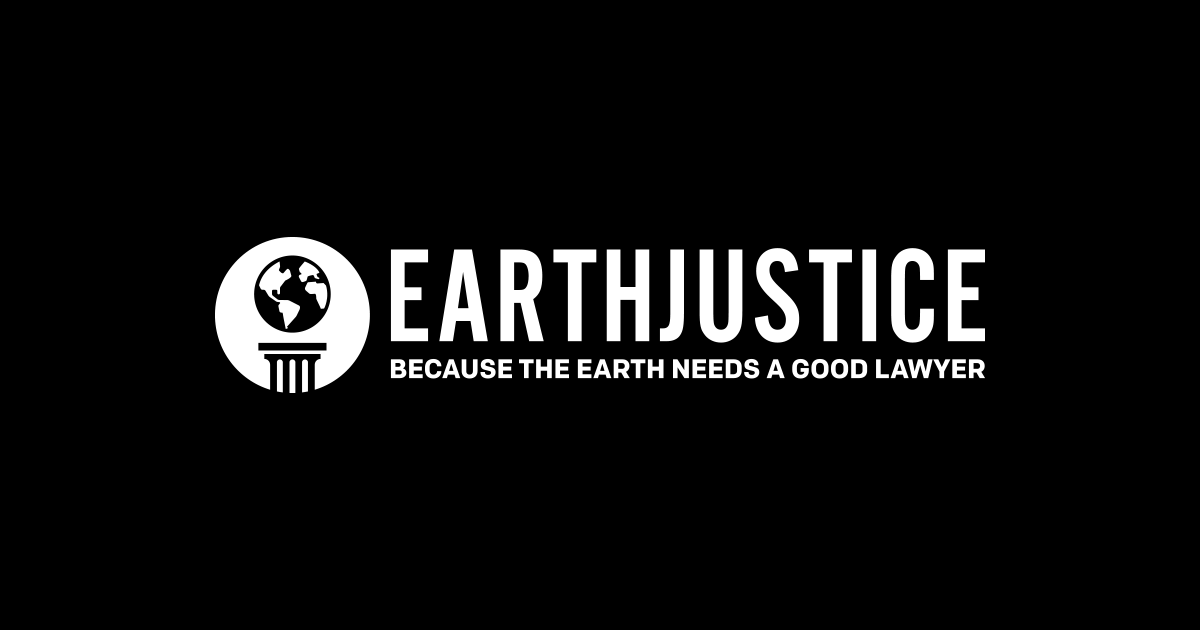 Last month, the Center for Environmental Rights (CER), a South African environmental law organization and a close partner of Earthjustice, filed a landmark constitutional complaint in the North Gauteng High Court on behalf of three society organizations civil action against the South African government. The lawsuit demands that the government abandon plans to build new coal-fired power generation.
The Cancel Coal case is, at its heart, a climate change lawsuit that seeks to compel the South African government to do its part to address the climate crisis by reducing coal-related emissions. South Africa (SA) is the seventh largest consumer of coal in the world, using this fuel for about 80% of its electricity production. Largely because of its coal consumption, South Africa is ranked 13th in the world in CO2 emissions. In addition, South Africa's coal economy is a major environmental justice issue as the burdens of coal mining and combustion in South Africa are disproportionately borne by the poor and exacerbated by inheritances. unjust left by apartheid.
Earthjustice lead lawyer Ramin Pejan spoke to Nicole Loser, Pollution and Climate Change Program Officer at CER, about the Cancel Coal case.
What is the Cancel Coal case about?
This is a youth-led climate change litigation and a constitutional challenge to the South African government's plans to purchase 1,500 MW of new coal-fired electricity, the equivalent of three to four large power plants. electric. The case is being brought on behalf of environmental and climate justice organizations, the African Climate Alliance, the Vulkani Environmental Justice Movement in Action and GroundWork.
The applicants ask the court to put an end to the government's call for the development of this new coal capacity. They argue that building new coal-fired power plants is incompatible with global efforts to prevent a climate crisis, and that coal-fired power plants unduly threaten human health and the environment. For these reasons, this new development of coal threatens the constitutional rights of the South African people, including the right to a healthy environment, the best interests of the child and the rights to life, dignity and protection. equality. These constitutional violations will have a disproportionate impact on young people and women.
The applicants further argue that there is no reasonable and justifiable reason to build new coal-fired power plants given that cleaner and less harmful renewable energy is both feasible and cheaper. South Africa is on the verge of moving away from its dependence on polluting fossil fuels, including gas.
What would it mean for South Africa to do its fair share to mitigate climate change?
A "fair" response to climate change is to determine whether a country is contributing to the global effort to reduce greenhouse gas (GHG) emissions in proportion to its national capacity and responsibility. The idea is that South Africa would have different historical responsibilities and capacity to deal with climate change than, say, the United States. But a fair share approach doesn't mean that smaller, more developing countries, like South Africa, should do nothing. We brought in experts from the Climate Equity Reference Project to help us determine South Africa's right contribution to preventing the climate crisis.
University of Cape Town's energy systems research group report confirms South Africa's greenhouse gas emissions are expected to be reduced by more than 20% from current levels by 2030 , at a minimum, to be on track to avoid temperature increases greater than 1.5. ° C.
On a practical level, and because SA's power sector is the biggest contributor to SA's GHG emissions despite the existence of feasible and cheaper alternatives, SA doing its fair share means abandoning development plans. new coal-fired electricity production capacities. The government's plans to develop 1,500 MW of new coal capacity are not aligned with SA's fair sharing obligations.
How do you bring stories and human voices into the case?
The plaintiffs in this case represent and are made up of young climate activists and community activists affected by coal. Activists have been working for several years to oppose harmful government decisions that would expose their communities to pollution and the devastating effects of the climate crisis. Our young people in particular are the most vulnerable to the climate crisis. In their lifetime, they will experience some of the worst consequences of our inability to act on a global scale. The case seeks to tell their stories and is supported by the #CancelCoal campaign.
The lawsuit is supported by statements submitted by children and young people who are affected by climate change and worry about the future impacts of climate change throughout their lives and beyond. It is also supported by affidavits from people who live near coal mines and coal-fired power stations. They explain the devastating effects of charcoal on their health and well-being. This shows that, contrary to the government's persistent claims about the economic benefits of coal development, SA's coal development plans would not deliver those benefits.
What do you think are South Africa's major challenges in the fight against climate change?
The war on coal, and fossil fuels in general, is far from over in South Africa – it remains a big challenge in the fight against climate change.
Not only do we have to stop the construction of new coal-fired power stations and new mines, but we also need to ensure that our existing coal-fired power is phased out in accordance with a just transition plan as quickly as possible. It is crucial that gas does not step in to replace coal and that the legal and policy barriers that the government has put in place for renewable and clean alternatives are removed. In addition, we must ensure that our response to climate change is equipped with sufficient capacity, resources and based on strong and enforced legal obligations.
What happens next in the case?
We are now awaiting the government's opinion if it wants to oppose the case. The energy regulator and Minister of Energy will have to make available in December all the documents they relied on for their decision to approve 1,500 MW of coal – although they have requested an extension until January 2022, due to the volume of these documents. Applicants will then have the option of modifying and / or supplementing their legal documents. Government respondents will be required to notify claimants if they intend to oppose the relief sought. An exchange of court documents would follow.
How can people around the world (or Earthjustice supporters) follow and support the case?
You can access more information on the case and follow our partners on Twitter: @CentreEnvDroits, @LifeAfterCoal, @AfrClimAlliance, @groundWorkSA
Some of the other documents and expert reports that have been released over the previous months in support of the case: